Posted by Peter A Heimuller Licensed Massage Therapist on Aug 14th 2023
Would you like to live longer and healthier? Of course you would. Dr. Peter Attia's "Outlive" is a fantastic book that is packed full of great information to help optimize your health and wellness.
I've been listening to Dr. Peter Attia's outstanding podcast called "The Drive" for a while now and his new book is a game-changer. This book has really transformed how I think about my own health and those that I care for. I liked it so much I wanted to share it with you. Some key takeaways from his book include:
Why exercise is the most potent pro-longevity drugand how to begin training for the Centenarian Decathlon.
Why you should forget about diets, and focus instead on nutritional biochemistry, using technology and data to personalize your eating pattern.
Why striving for physical health and longevity, but ignoring emotional health, could be the ultimate curse of all.
This book is a terrific read with tons of useful information that will have a positive effect on your health and longevity.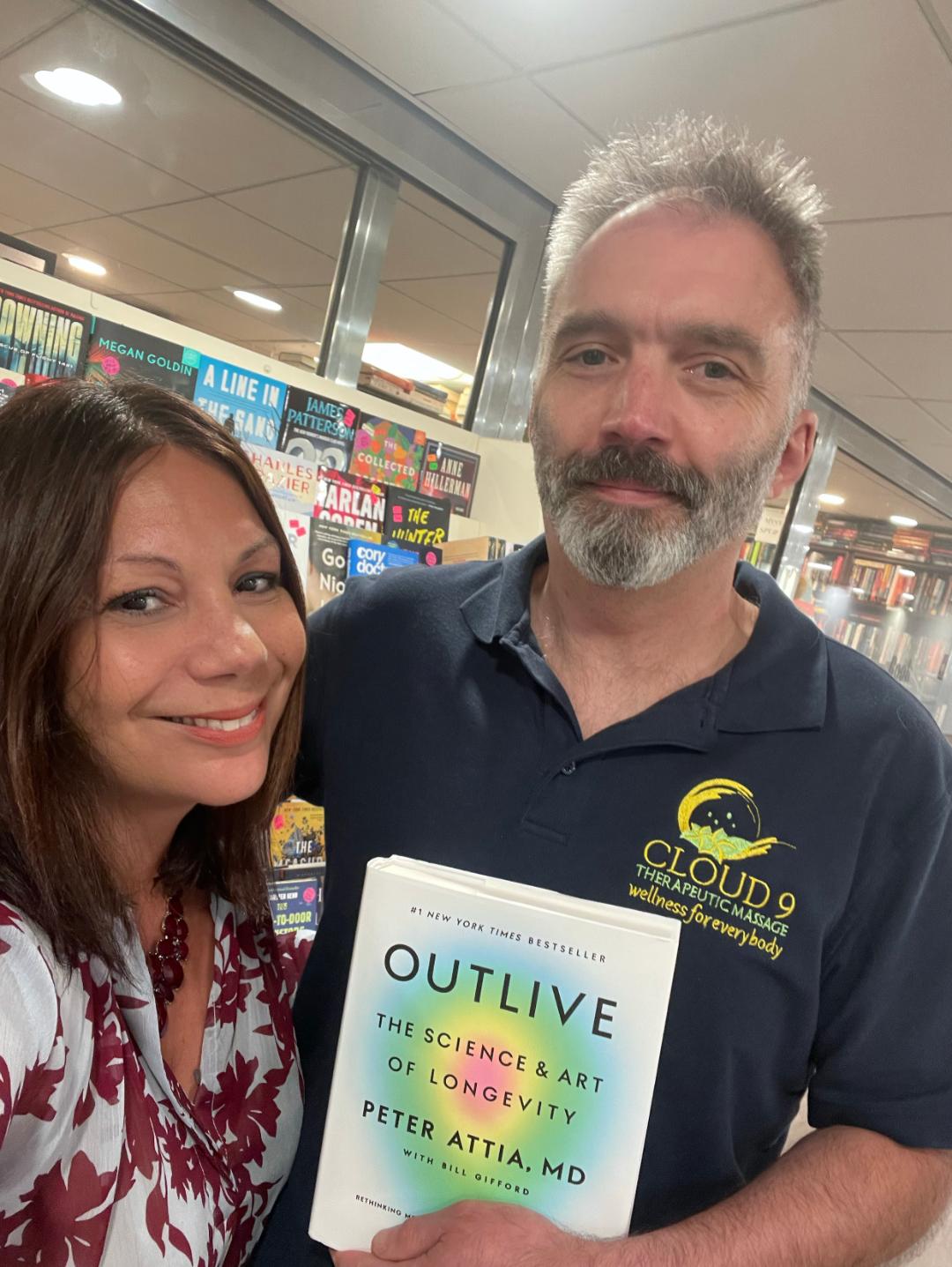 Get 15% off "Outlive" at the BookSmiths Shoppe at the Summit!!

My friend Michelle from the BookSmiths Shoppe is offering my client's 15% off "Outlive" or any book in her store at The Summit. The BookSmiths Shoppe is located on the 2nd floor of the Summit in my office building on the retail level.

The BookSmiths Shoppe is Danbury's only independent bookstore selling new and used books, cards, puzzles, and gifts. This family owned cozy corner bookstore hosts author book signings, poetry readings and more with the mission of promoting literacy and keeping the physical book alive in a digital age.

Get 15% off at the BooksSmiths Shoppe with code "Outlive." In-store only, please.

Note-I get no kickbacks from either Dr. Attia or Michelle. My goal is to optimize my clients health through education and I also want to help support our local businesses!