Posted by Peter Heimuller on Dec 12th 2021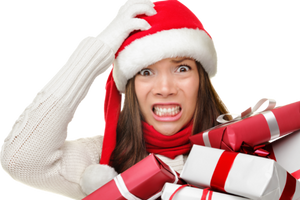 With Christmas (already!) on it's way and the promise of a new year soon to follow, people's stress levels are high this time of year. It's easy for us to fall into the trap of not getting enough restful sleep, trying to accomplish too much everyday and snacking on nefarious cakes and cookies lurking around every corner…
This holiday season, let's ditch the sugar and booze for a day and try this delicious and healthy smoothie instead. My Healthy Holiday Peppermint Smoothie recipe is made with Beyond Botanicals organic full spectrum mint CBD to help take the edge off the daily worries that can weaken our vitality and leave us vulnerable to getting sick.
So break out your high powered blender and get ready to charge your day up!
Healthy Holiday Peppermint Smoothie Recipe:
8-12 organic frozen strawberries
½ cup organic yogurt
1 cup organic coconut water
1 full dropper of 1200mg full spectrum mint cbd. 40mg per serving.
2 pinch cinnamon
Mint for garnish (optional)
Put all the ingredients into your blender and blend until smooth. Add a twig of fresh spearmint or peppermint on top to create a festive mood.
The holidays are stressful enough without eating processed junk that slows us down. Make a healthy choice and get your Christmas season 'rockin with my Healthy Holiday Peppermint Smoothie and feel great!
Get free shipping on Beyond Botanicals Full Spectrum 1200mg Mint CBD here.